Does anyone know a good way to clean tile floors? So far the only ways I can think of are with a brush and sponge on hands and knees, or hiring someone to use same. I have people coming over to cook on sunday and I don't want someone to be grossed out if they drop something. Thankfully I have a kneeling pad. The kitchen floor is now clean and scrubbed and the grout no longer has that mysterious white powdery look near the soon to be replaced dishwasher.
Good stuff got done:
My helper and I got the living room floor cleared, finding out she's more allergic to dust than I am. We could tell the place was looking up when she stopped sneezing. It was kind of cool to be the less sneezy one in the room.
I wrestled with ING and got my account access. yay. They set me up with two savings accounts. What exactly would I need with two savings accounts with the same bank? Still scouting for other online checking options.

I got called by 4 people from San Fran today. Drunk people are plotting to get me a man. How can that go wrong?
And even though it was chilly at the farmer's market, it was not gridlocked with snow like Boston was today, and I got to wear my funky sweater coat while I picked up fruit of many colors.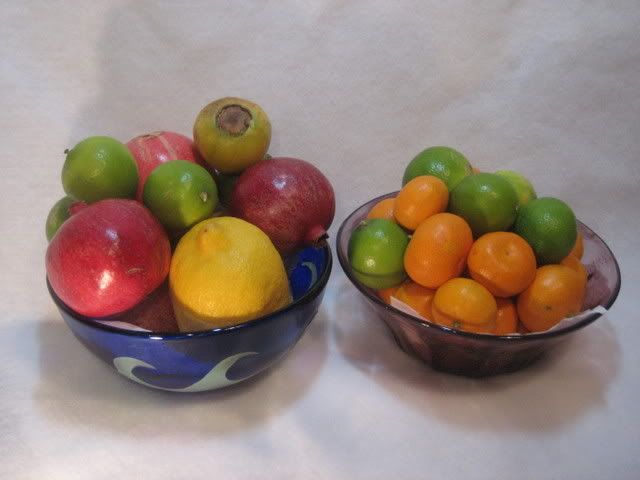 That one tiny guava is adding a lovely scent to the place. Whoever makes air fresheners should do a guava scent because it's a floral smelling fruit and it doesn't fade into the background. In the meantime, I think it looks too good to eat.