My new stove came today! Ta Da!
It's a Maytag freestanding range with double oven. The glass top is a medium grey with black sealer around the edge which looks better than the funky grey sealer on the version I saw at H.D. It's possible that I'll need to make some adjustments to using the flat glass surface from 10 years of gas cooking and one year of cooking on this: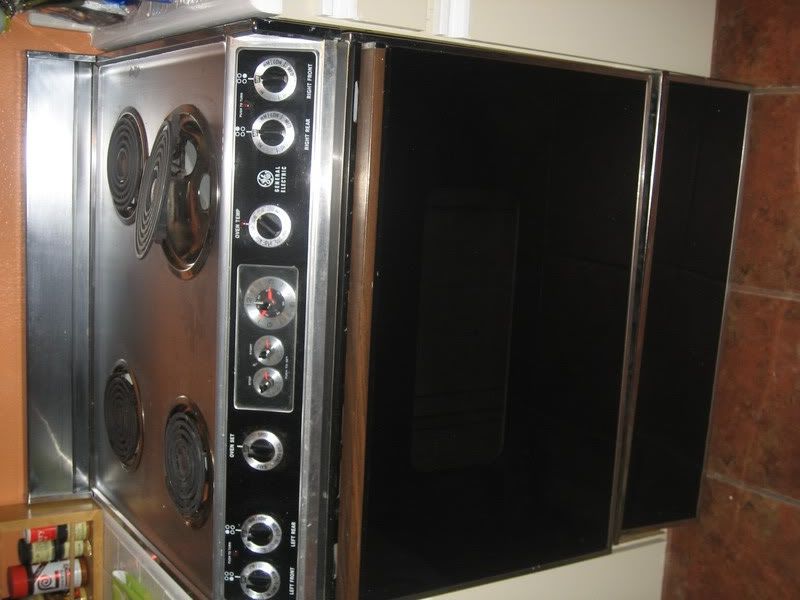 I think moving the narrow cooking oven/broiler/toaster to the top is a genius design idea. No bending for the option I use the most and it keeps my food further from the floor.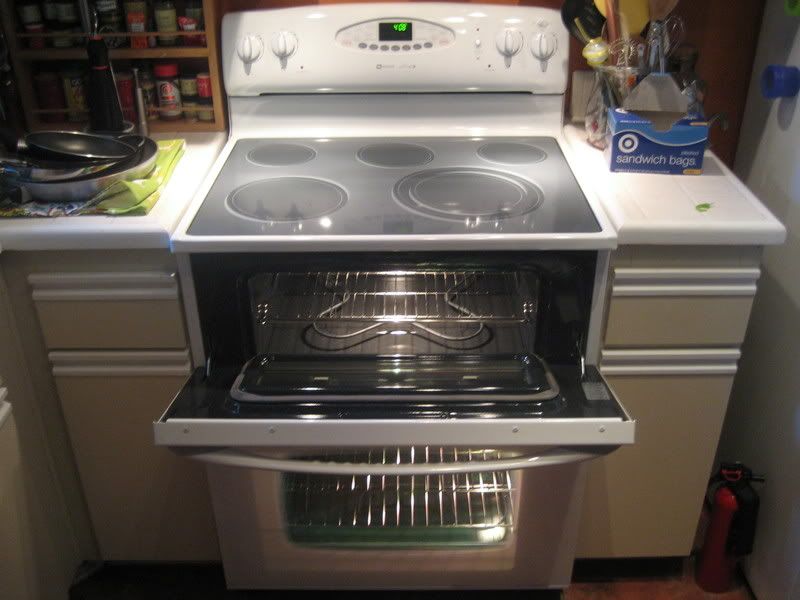 I've tried it and it heats up super fast. I just baked up some pillsbury rolls and the whole process from oven on to oven off was less than 15 minutes with 9 minutes of cooking, while reading the directions. This will suit my lack of planning lifestyle well. If I lose my mind and start to plan, there are
delay start
and
cook then hold at warm
options - in both ovens. The bottom is still a full sized oven for those twice a year big things, with funky optional racks available.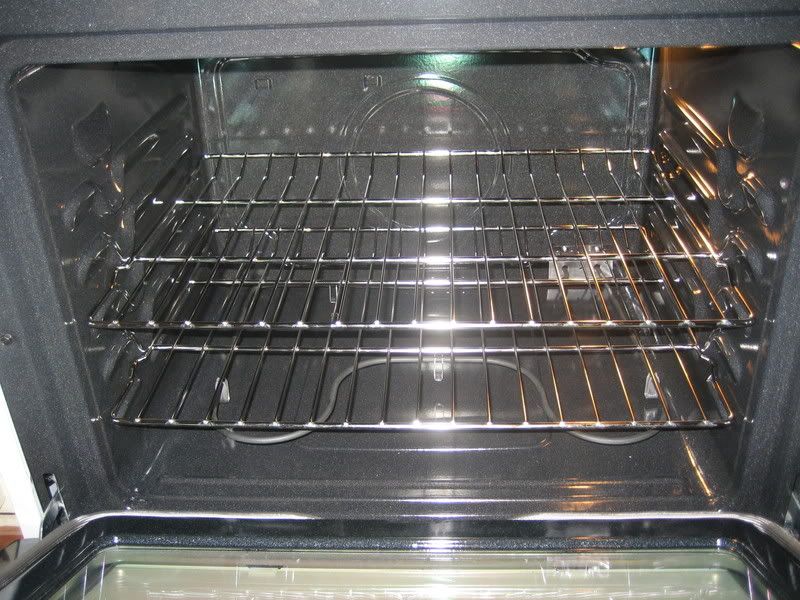 And the kitchen went from looking like this
To looking like this.
When I get done, it's going to be the kitchen of 40 different whites, but I'm ok with that.