The light above my dining room table doesn't work. It's actually a fan with a light, and the fan works, but the downlight, not so much. July is a 3 paycheck month so I went out and got lighting. The dining room light is here, but I need an electrician to also put in the pendants over the "bar" and recess a light over the kitchen sink before that story is complete. So this is actually the story of my new bedroom chandelier.
A lighting store down the street (remember, I live in the contractor-retail section of town) had a big advertising sign drawing me in, thanks to the mattress store being nearby and me needing a new mattress. I also need new lighting because mine's godawful and always has been, but it's pretty much the last thing to do in the design so I hadn't thought much about it yet. But I do watch design shows on HGTV and I know what Candace Olsen can do with a sconce. Really, though, their ad mentioned fans and I thought maybe I could fix mine, so I stopped in. While at the lighting store I saw a sparkly light.
This was not just any sparkly light, but a glittery, shiny, beautiful bouncy light. And it would not work at all as my dining table light. Gloom! Despair! But I have seen the HGTV folks putting chandeliers in other rooms, and I couldn't walk away from this light. So I bought it for my bedroom. My friend from Phoenix has an even more elaborate one in her bedroom (more inspiration) but she also has vaulted ceilings and an opera theme. This is the perfect scale for my place! Since I have yet to pick a theme, I'll make sure it works. Even with the clearance + floor model discount though, it's still two orders of magnitude more expensive than my previous bedroom light. But oh, so worth it. I picked it up 2 hours ago, and it's already up, lit, and I'm telling you about it. See for yourself.
More pictures after the jump.
Here's the haul from the lighting store. The bottom box is my precious. The middle box is my new dining room drum shade, and the top two boxes are pendants.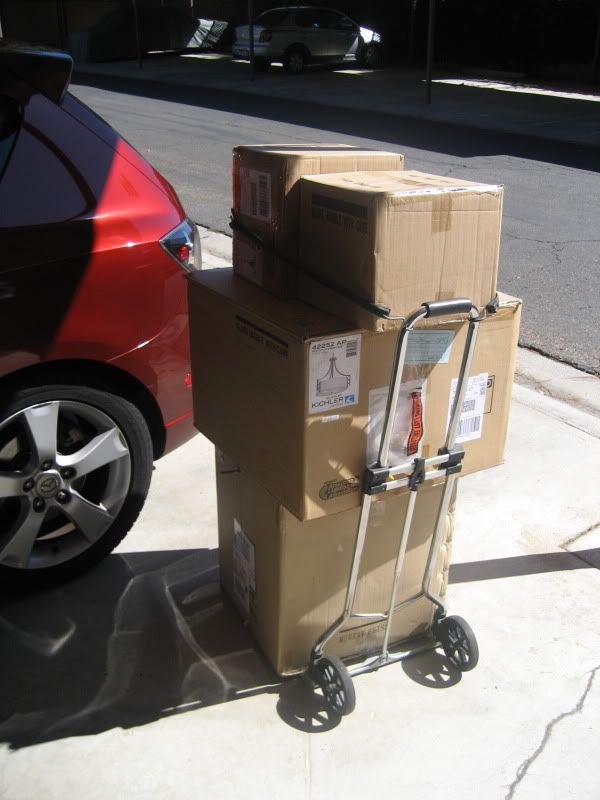 Opening the box, we get the first glimpse.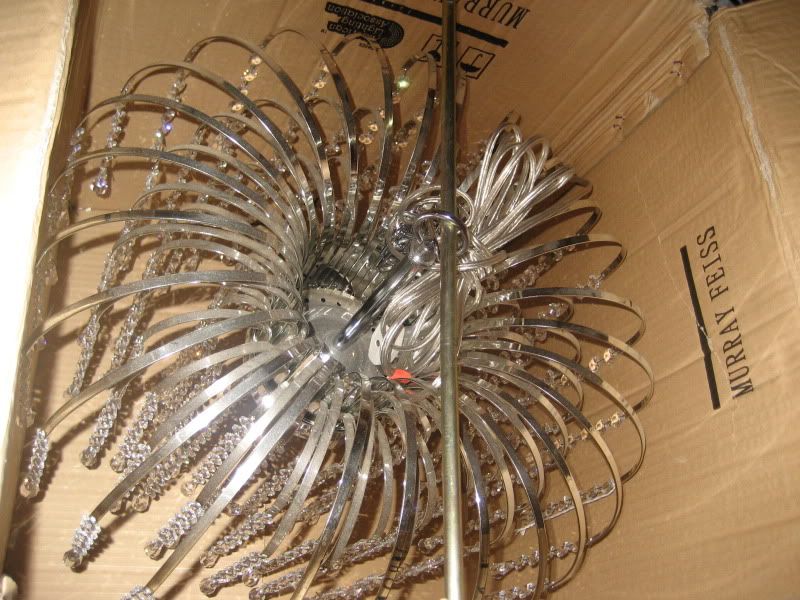 While the paper lantern from IKEA on a Target lamp kit worked well enough, it was always supposed to be temporary and only cost $6 or $8.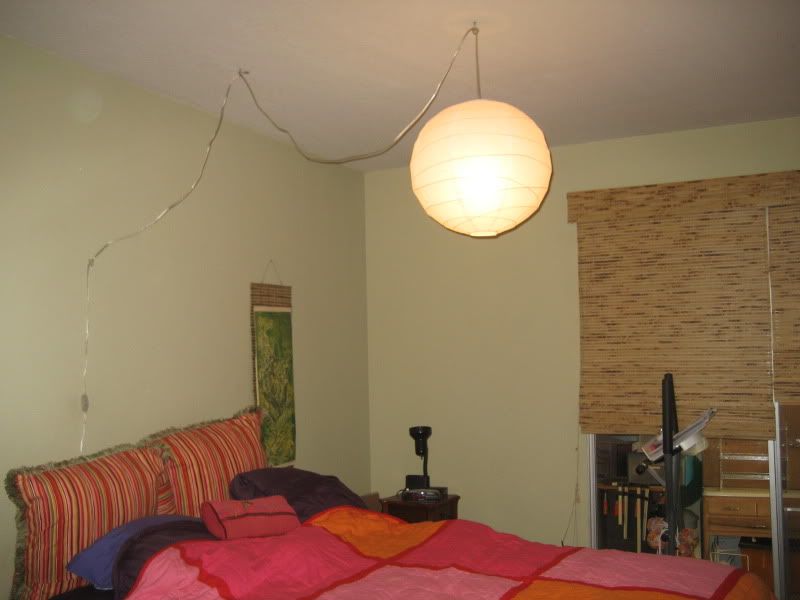 This is the room with new lighting! The bulbs are a little strong and throw a lot of heat, but they'll do for now.
Without the flash, you can better see the pattern it throws on the ceiling.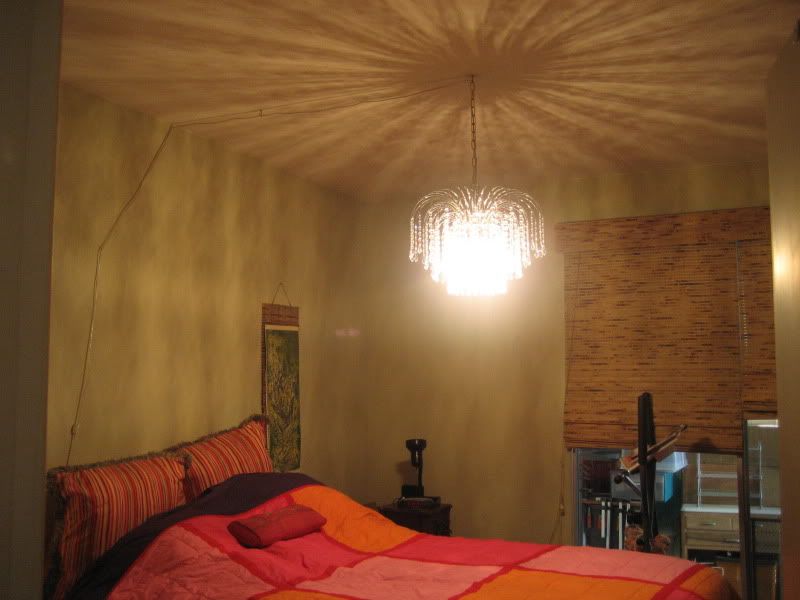 Up close, the crystal details are prosaic enough. It's just having a thousand of them on bent, bouncy wires that makes them awesome. Plus they make rainbows.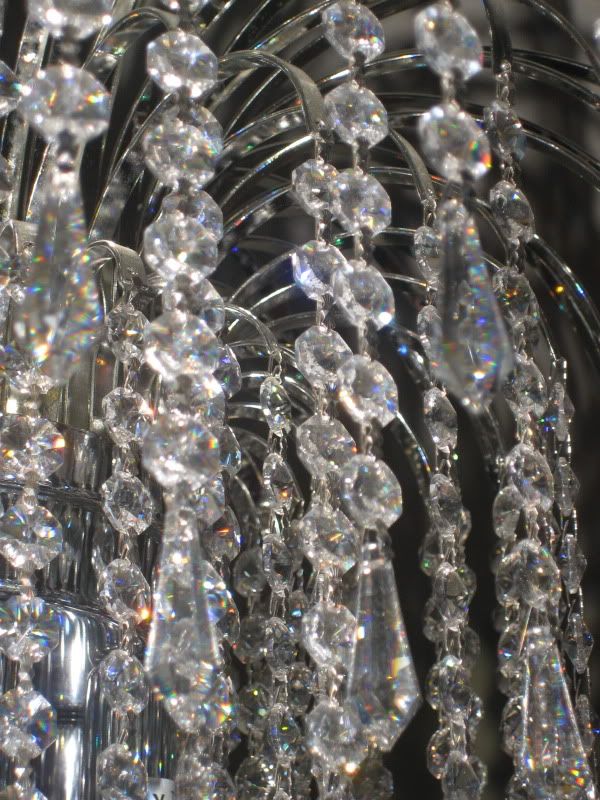 And that's My Precious. I kept the long cord so I can shut it off from bed, and take it with me when I move. Once more, with feeling: