With the help of my organizer, I got the bathroom reassembled and gussied up, then neatened up the rest of the condo in time for the Cookie Party. Every year I get a little more ready a little earlier. The first year, I was frantically scrubbing the bathroom floor at 11:30 for a party starting at 12 - and not a single person went into the bathroom. This year, I had cleaners come over and just worried about rearranging stuff, and that got done sufficiently before the party started that I actually got started on a batch of dough before people showed up, for the first time ever! Plus my AC managed to keep up with the ovens being on even with the SoCal temperatures soaring into the 80s for the first time in weeks.
With my new stools and chairs and the reno'd kitchen, it went well. Turns out that about 6 people + me is about right for max productiveness without verging too far into chaos. And we were really productive this year. I got a volunteer to time the cookies (I'm too distractable and can't do it well even when I'm not hosting) so we had 3 racks going in the two ovens and cranked out the goods. I'm always surprised at how little people take when they go, but since almost everyone takes the same amount, there must be something to the choice. I guess I only wind up keeping about twice what the other guests take home, which is enough to get through a week without inducing a sugar coma. The rest I load into decorative bags and hand out to my coworkers.
While I remembered to take pictures of friends, I tend not to post people here. For you, we have the food. This year's menu:
Overview of the take, after guests have taken their share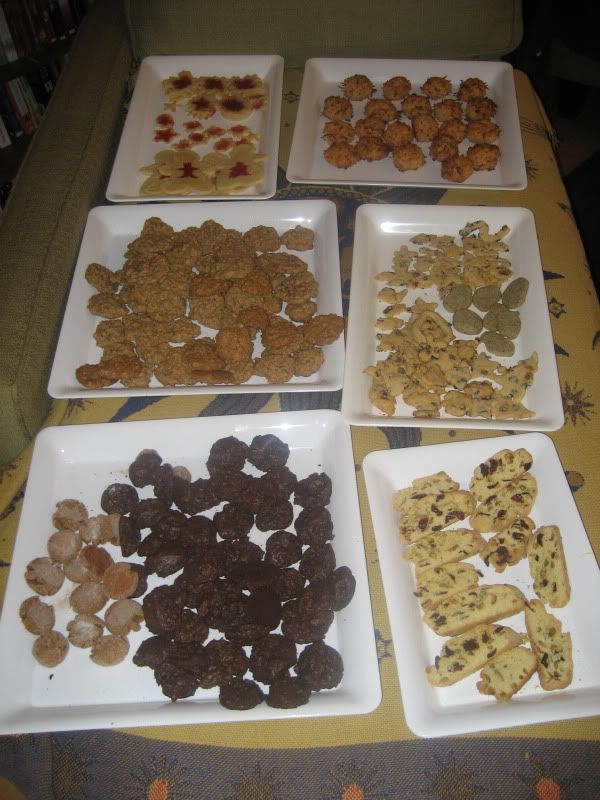 Zaletti (Venitian rum-currant-cornmeal. Delicious and compelling but I got pushback on using cookie cutters with the currants. A google search shows others cut them in diamond shapes. Maybe I'll do that with the last of the dough.) with a patch of Earl Grey cookies (yes, with ground up tea! but this dough got melted and turned kind of green...)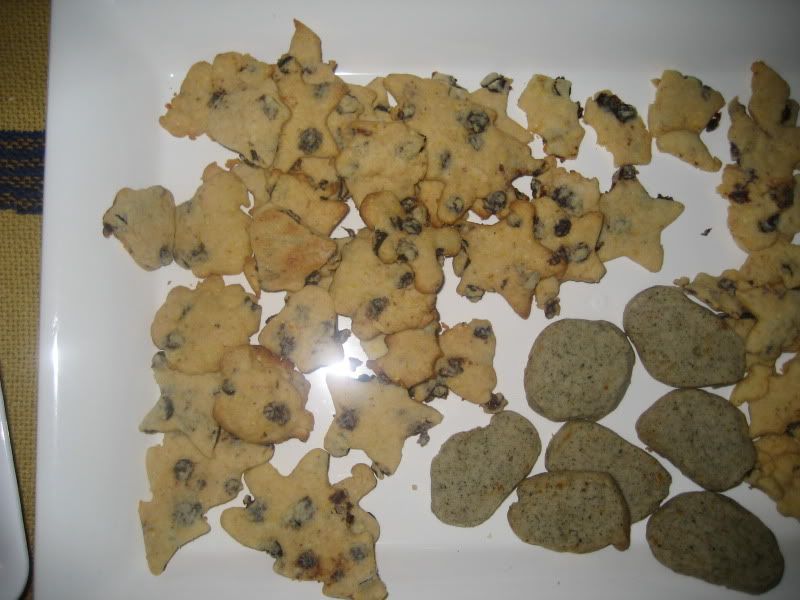 Chocolate Hotties (triple chocolate with chili) and Molasses balls (friend's special recipe which I called Reindeer nuts.)
Oatmeal with Butterscotch chips (lush, double batch)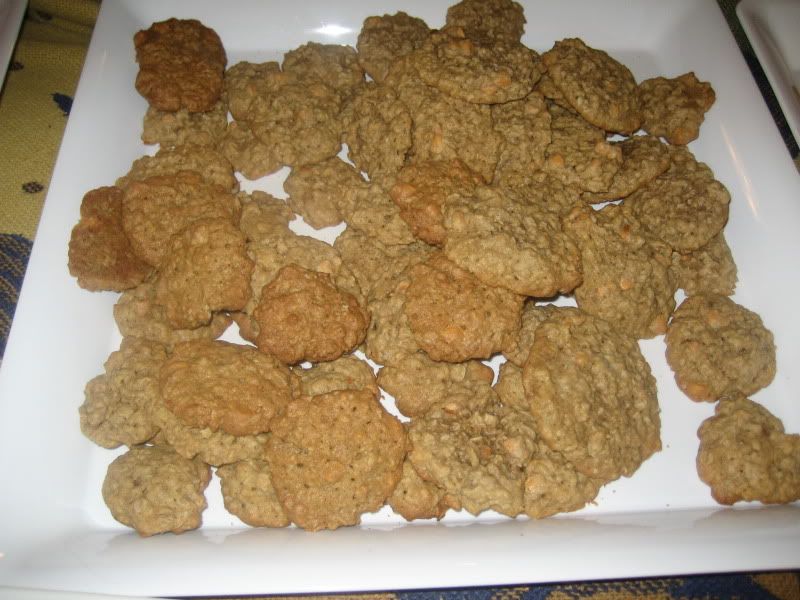 Coconut Macaroons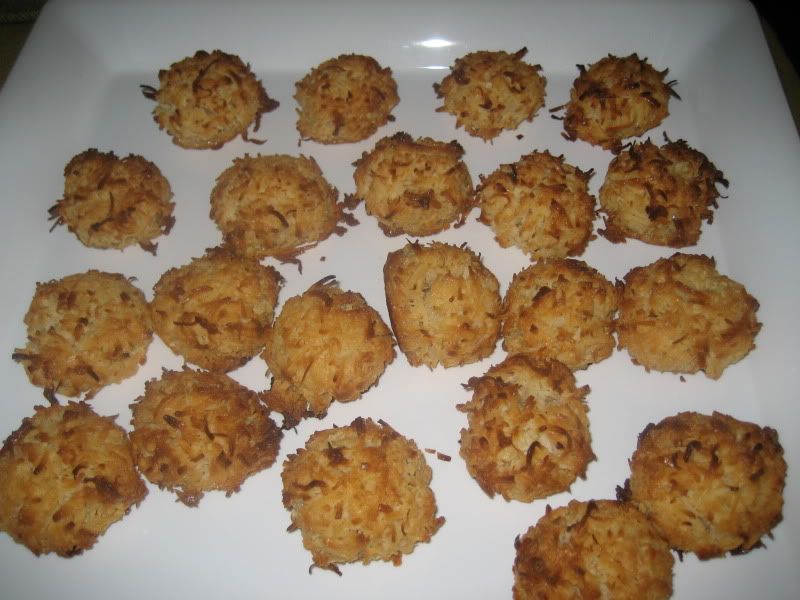 Cranberry Pistachio Biscotti (fewest broken ones yet!)
Stained Glass (hard candies melted in center cut out - new)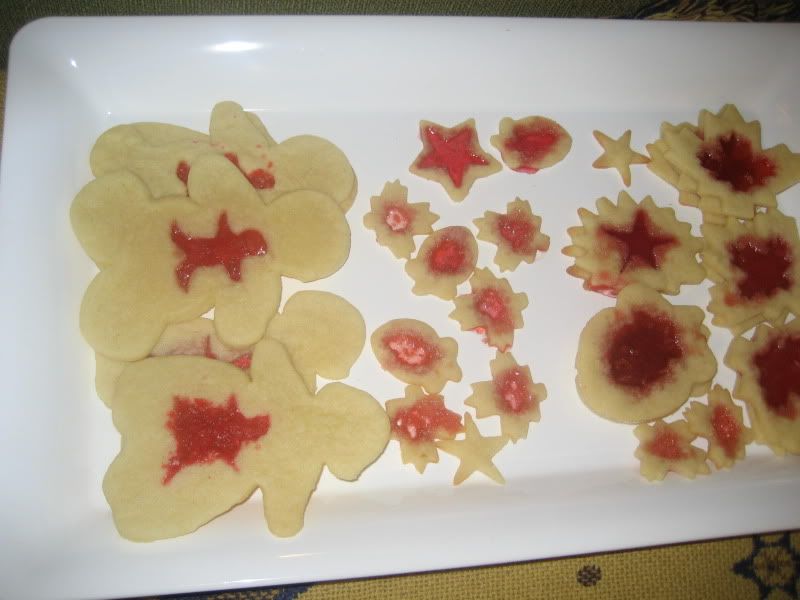 Happy Holidays! Thanks again to everyone who came. The Glee christmas soundtrack was delightful. Here's hoping that next year I will actually host those dinner parties, now that the place is in relatively good shape for having guests.